MARVIN & ELDREDGE
THE PERFECT TEAM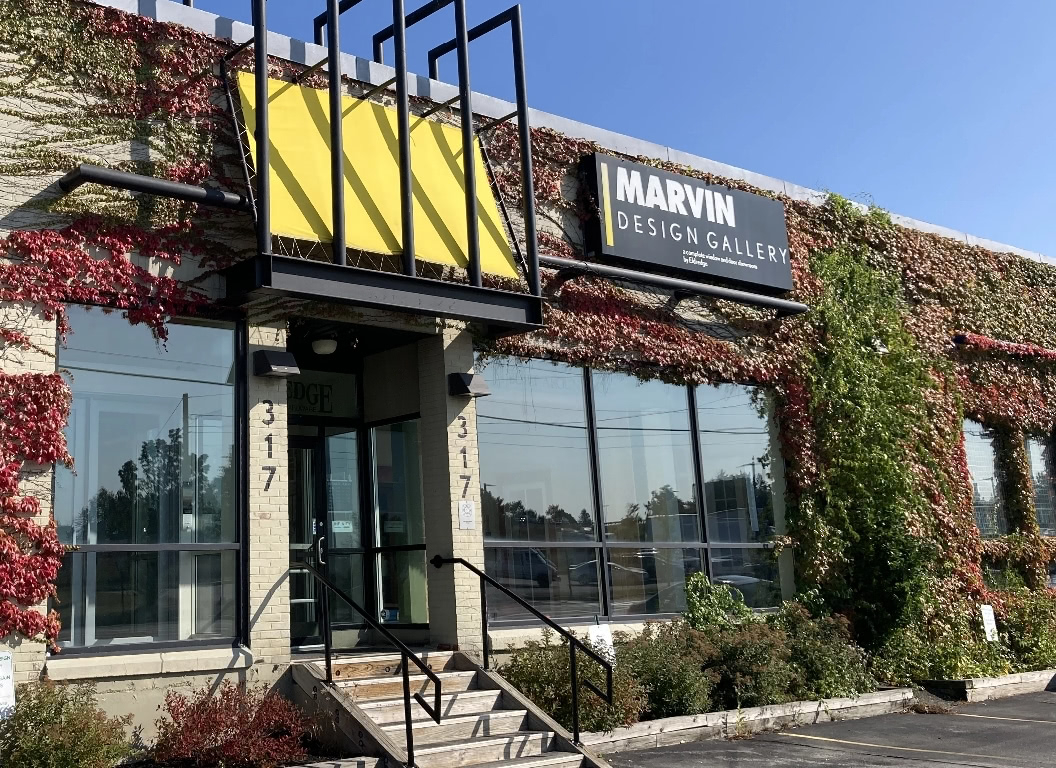 Marvin Design Gallery storefront at 317 Marginal Way, Portland, Maine
From its humble 'true New Englander' beginnings, the Eldredge family of companies has grown into one of Maine's leading suppliers of building and home supplies.

The company began in 1937 when Wolfrett "Wolf" Eldredge, grandfather to current owner Scott Eldredge, began marketing lumber salvaged from the demolition of the historic Passaconaway Inn in Cape Neddick. Since then, Eldredge has continued to grow and expand their services. In 2010, building on a long history of selling Marvin products, Eldredge opened the Marvin Design Gallery in Portland's Bayside neighborhood. Eldredge's and Marvin's similar histories and strong values have made this an ideal partnership.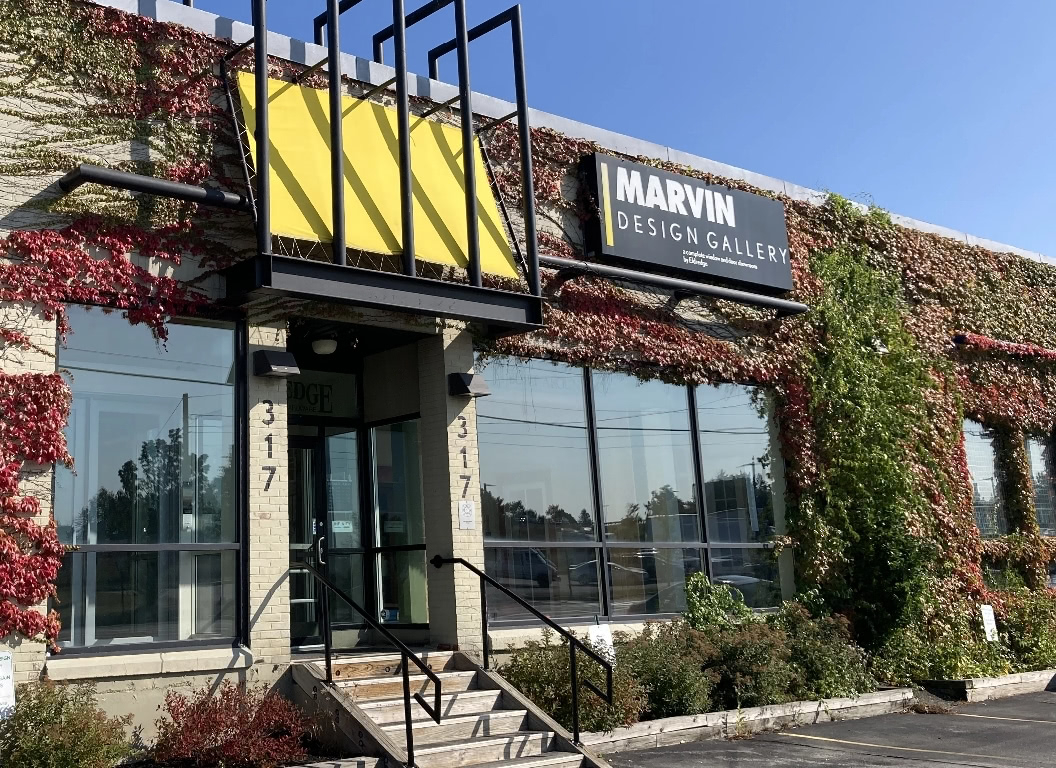 Marvin Design Gallery storefront at 317 Marginal Way, Portland, Maine
Both companies depend on the knowledge and dedication of their employees when it comes to quality workmanship and customer experience. Eldredge sells Marvin because Marvin builds windows and doors built for how you live and to help people live happier and healthier lives within their homes and spaces. No shortcuts. It's this unwavering philosophy of doing it the right way that has made Marvin the largest made-to-order wood window and door manufacturer in the world. A positive window and door replacement experience requires knowledgeable experts who can help you handle your project from start to finish. Whether you're planning a dramatic new look, an authentic replication, greater energy efficiency or a low-maintenance exterior, Marvin has the replacement options, sizes and custom solutions needed to turn your window and door replacement dreams into reality. And, just in case, we employ in-house service technicians to assist you with any warranty issues. Marvin believes in their products, and has an impressive 10 year warranty (and 20 years on glass!), and we make the process even easier by providing you with prompt and local service and any warranty parts free-of-charge.
Marvin Design Gallery:
Our staff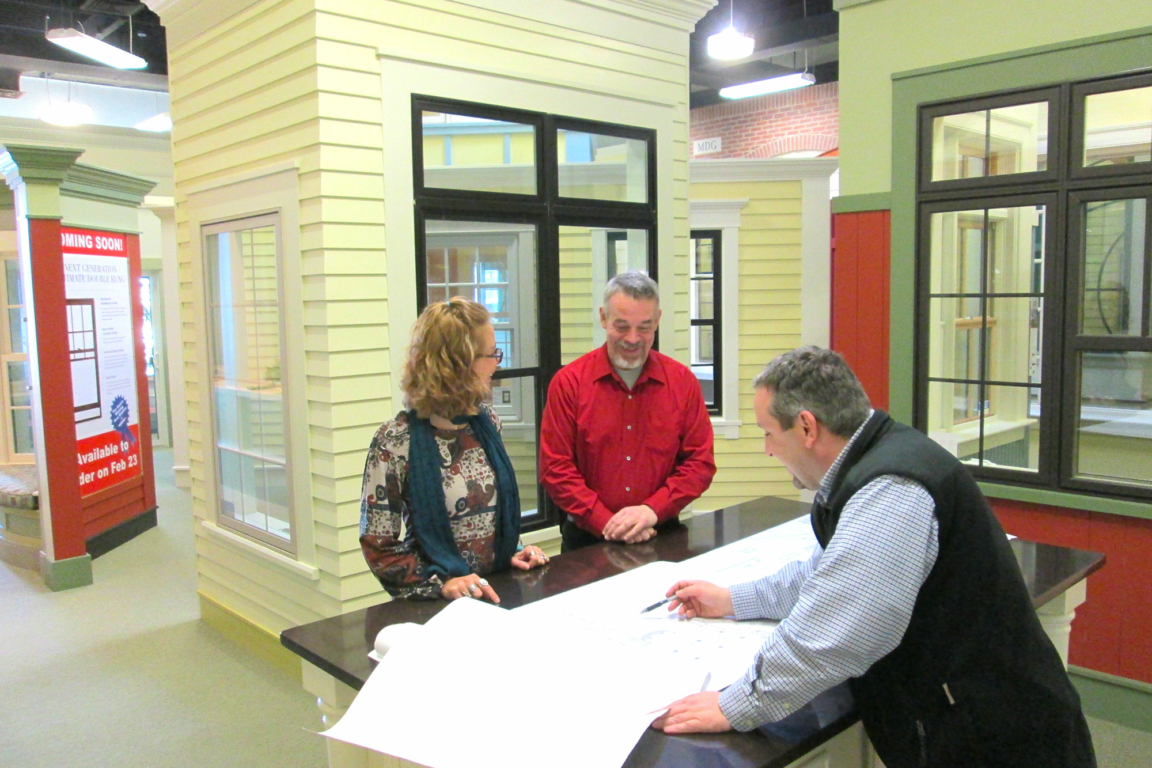 The staff at Marvin Design Gallery study plans for a large replacement window installation in a West End historic building.
Our team at Marvin Design Gallery by Eldredge is here to help you design the window or door of your dreams. Our sales and service staff all have special training in Marvin products, and many have been working exclusively with Marvin for many years. By choosing to purchase your windows and doors at the Marvin Design Gallery, you will benefit from the expertise of a staff that focuses all of their time and energy on one product.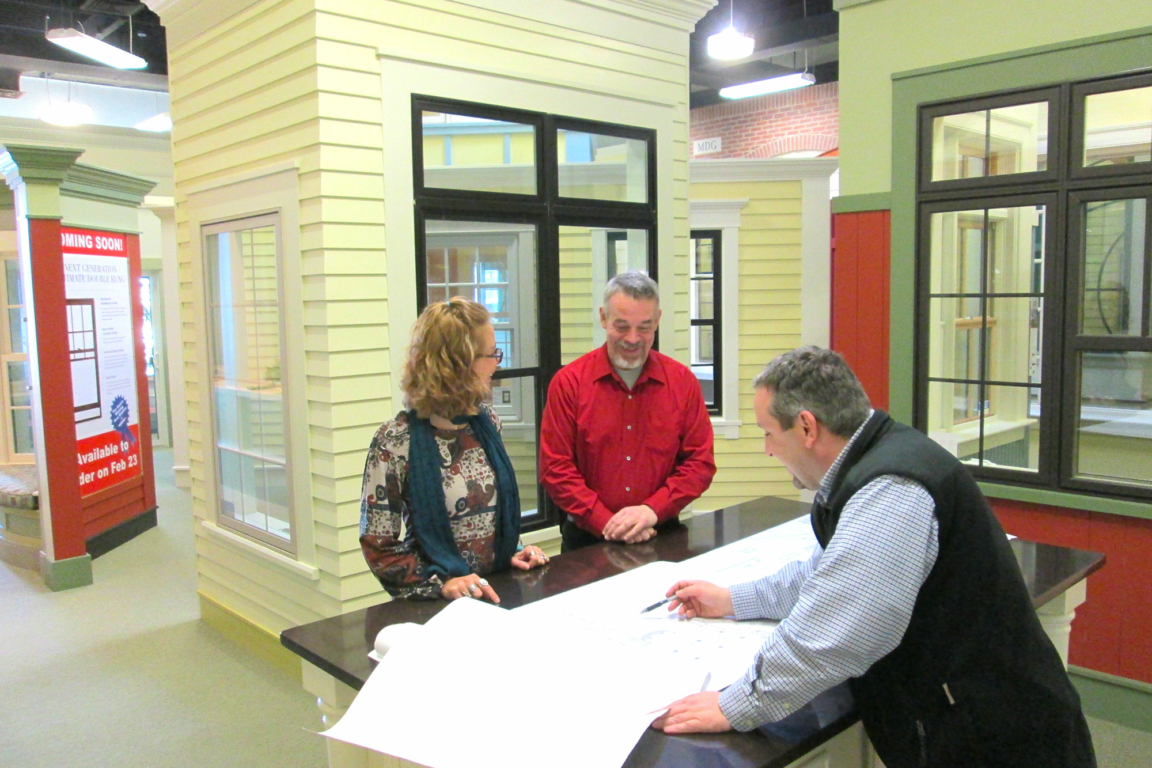 The staff at Marvin Design Gallery study plans for a large replacement window installation in a West End historic building.
We're here to help you!
Whether you have old windows that need replacing, or a new house or building that needs beautiful window solutions, we are here to help.
Contact Us Today
What they say...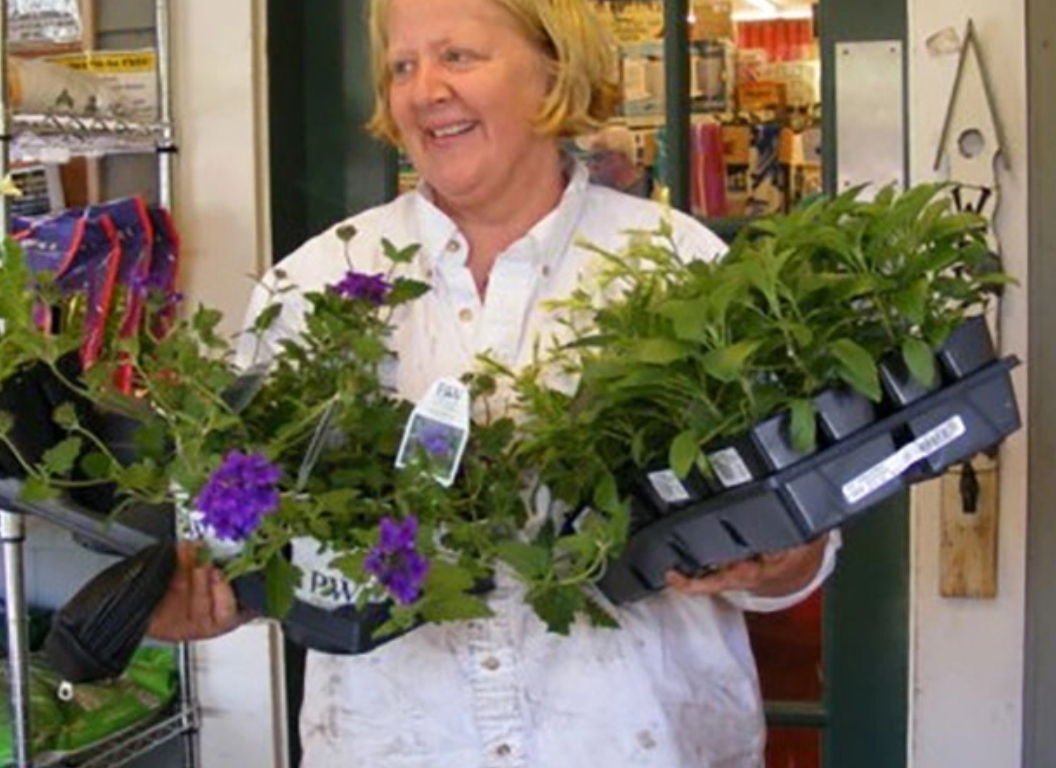 Our customers say the nicest things…


"John, Just a quick note to tell you how incredible the Marvin windows look in our new house! We are thrilled. Thanks for all your help!"
Jill & Joel – Scarborough, ME
"Windows make a huge difference…in the cold…I was amazed touching the windows that many were not cold to touch…pretty impressive. I notice a difference with air flow, sunlight too!"
John – North Yarmouth, ME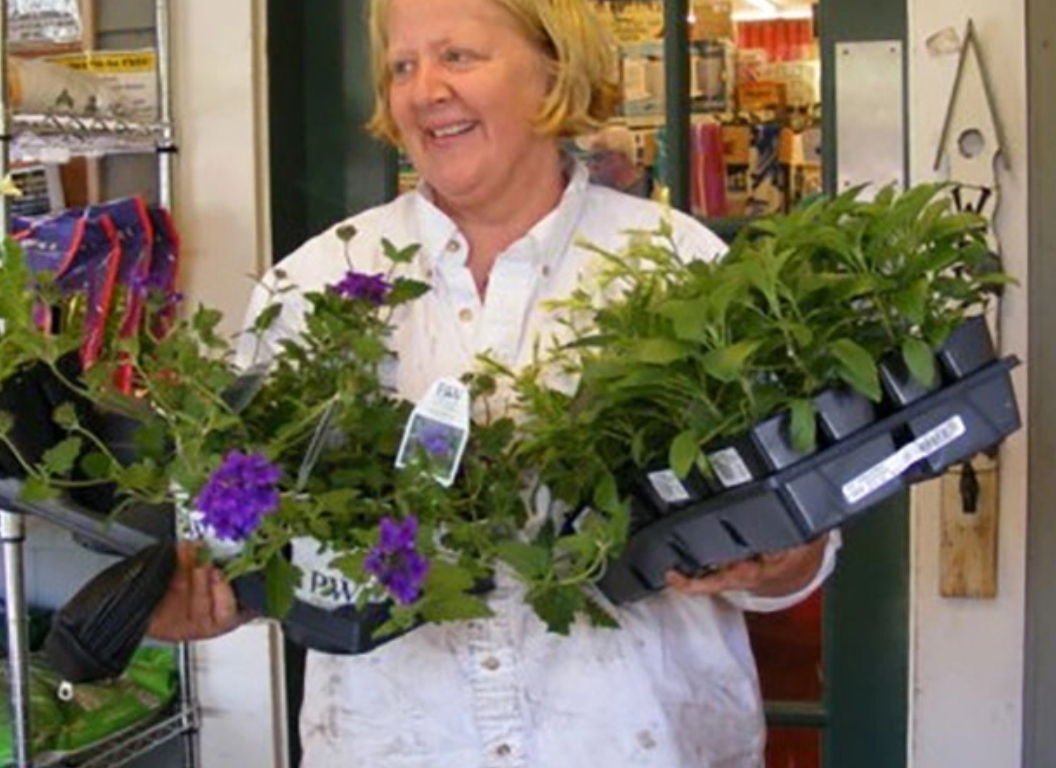 "Dave Thibeau [earned a special thanks] for his persistence in solving problems and good communication."
David – Scarborough, ME
"I love my new Marvin windows! They tie all the details together on my 1900s bungalow. With a tight budget and funky porch windows that needed replacing, the Marvin Design team came up with a workable solution that met my needs. It was a pleasure working with them."
Nadya – Freeport, ME
"Dave Thibeau & Matt Wheeler are both top notch – very professional & cordial, very trustworthy."
Nancy – South Portland, ME
The Design Gallery:
Showroom
Visit our Portland showroom, The Marvin Design Gallery, and feel and use windows and doors in a real home-like setting. With extensive window and door displays in different trim styles, colors, sizes, shapes, hardware options and more, our customers can see first-hand how our windows and doors look in numerous interior and exterior settings.
Find Windows & Doors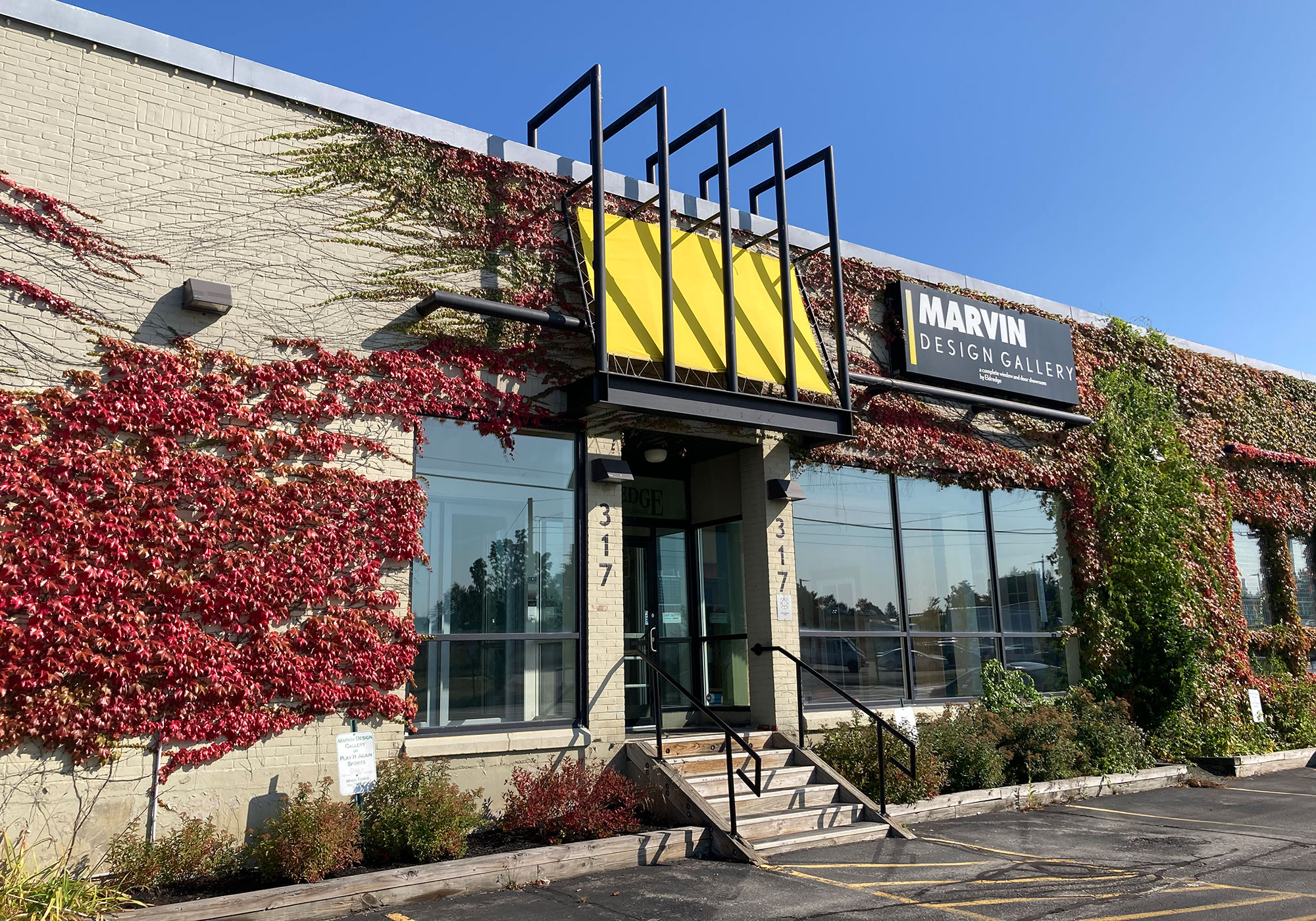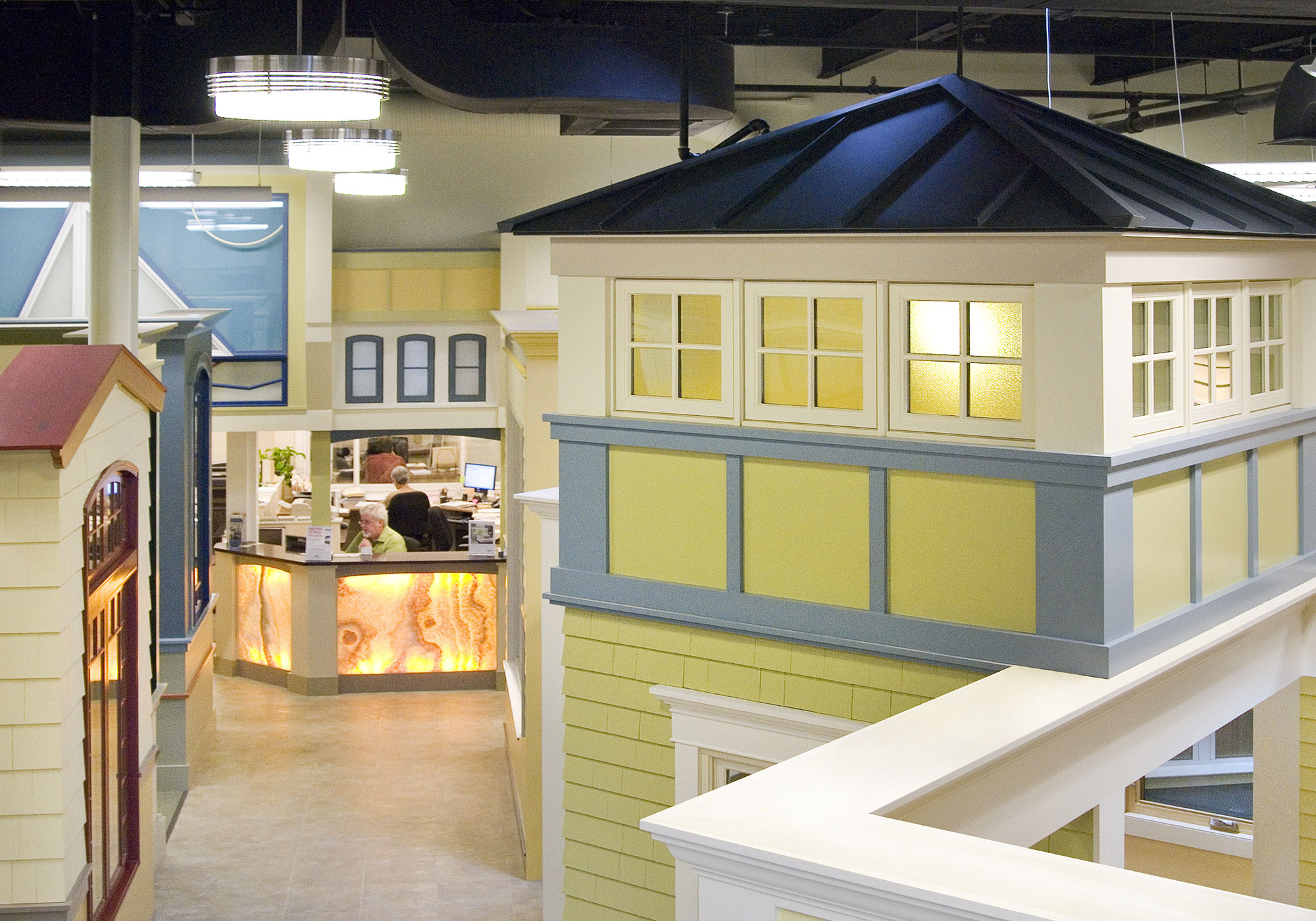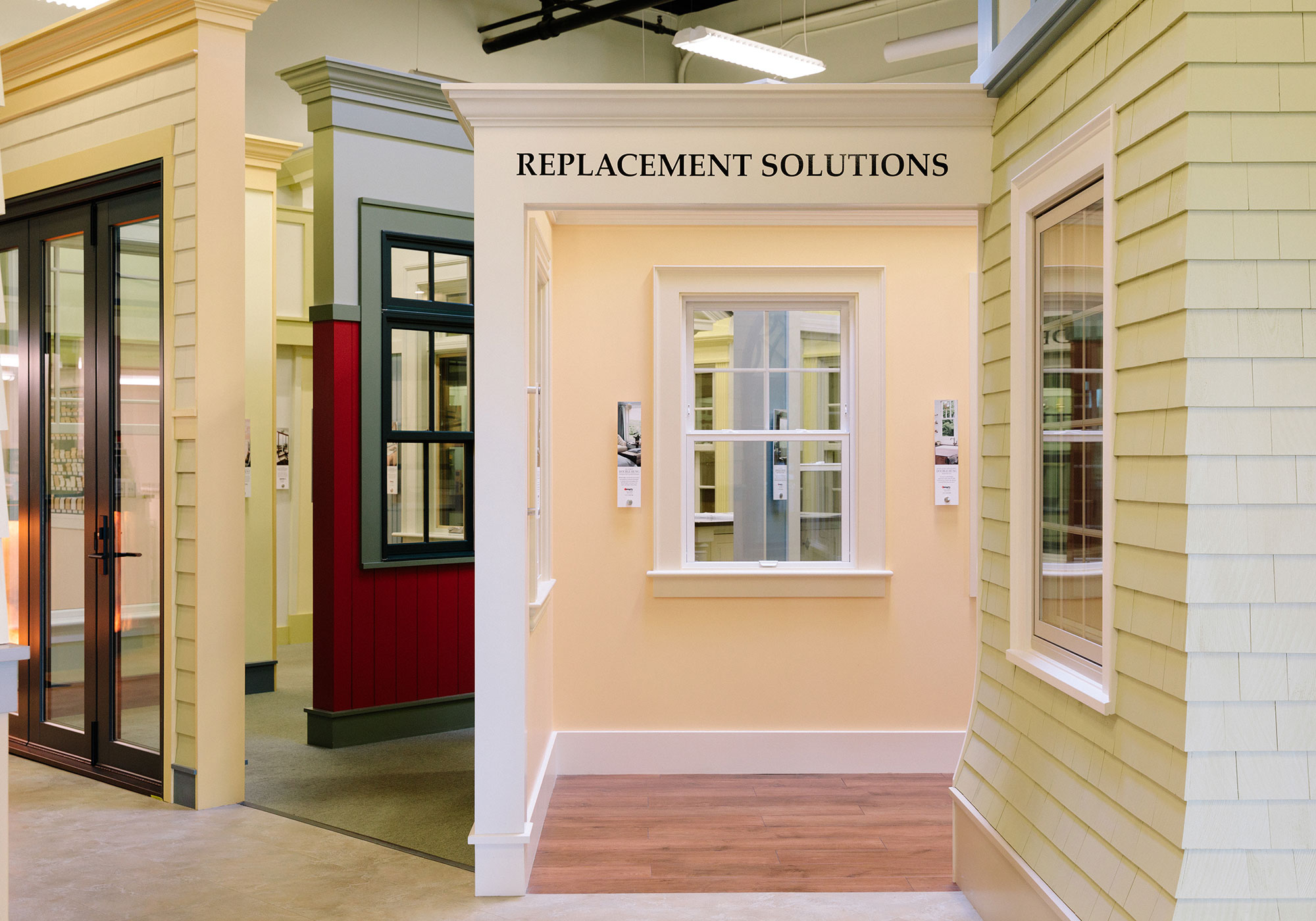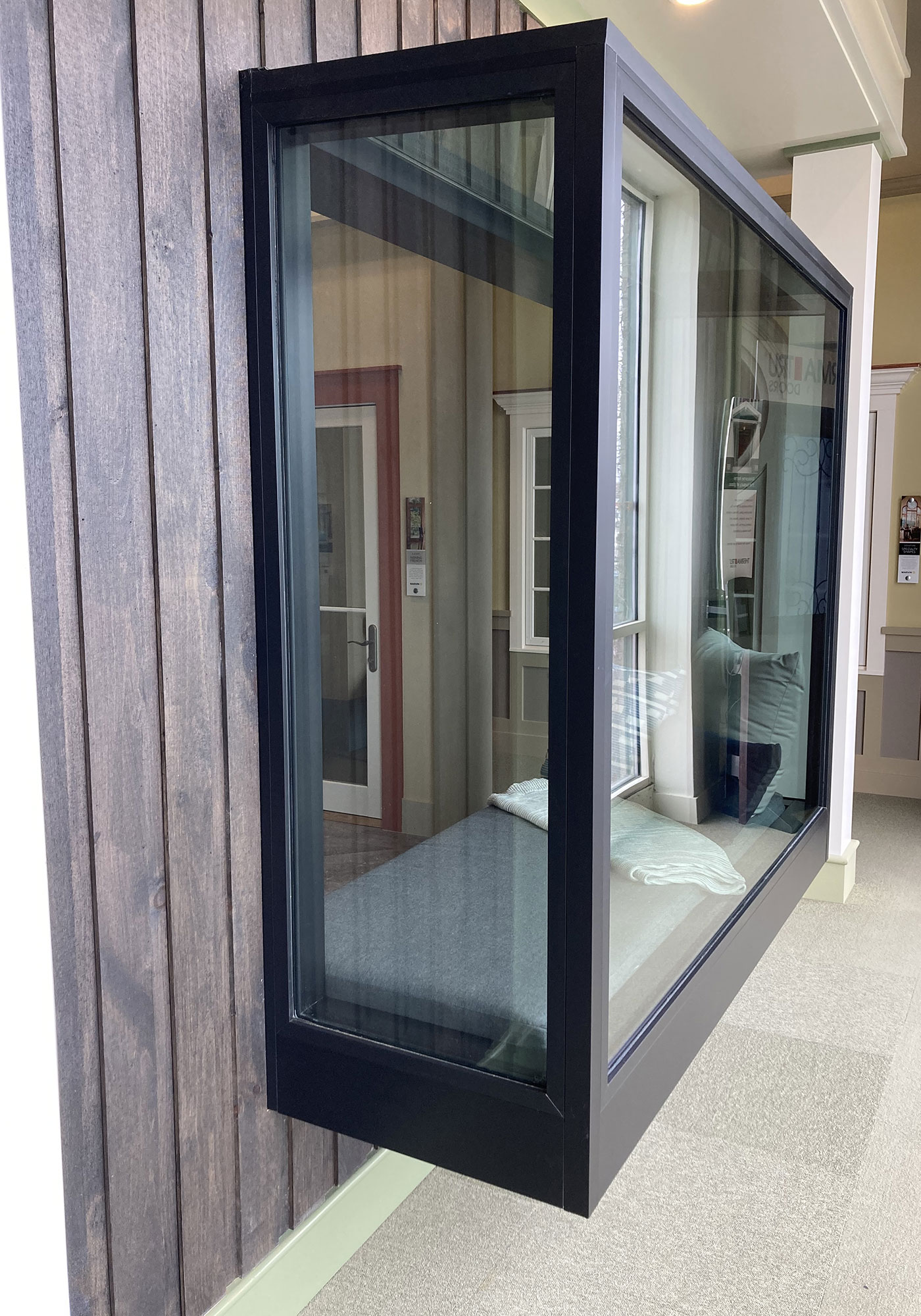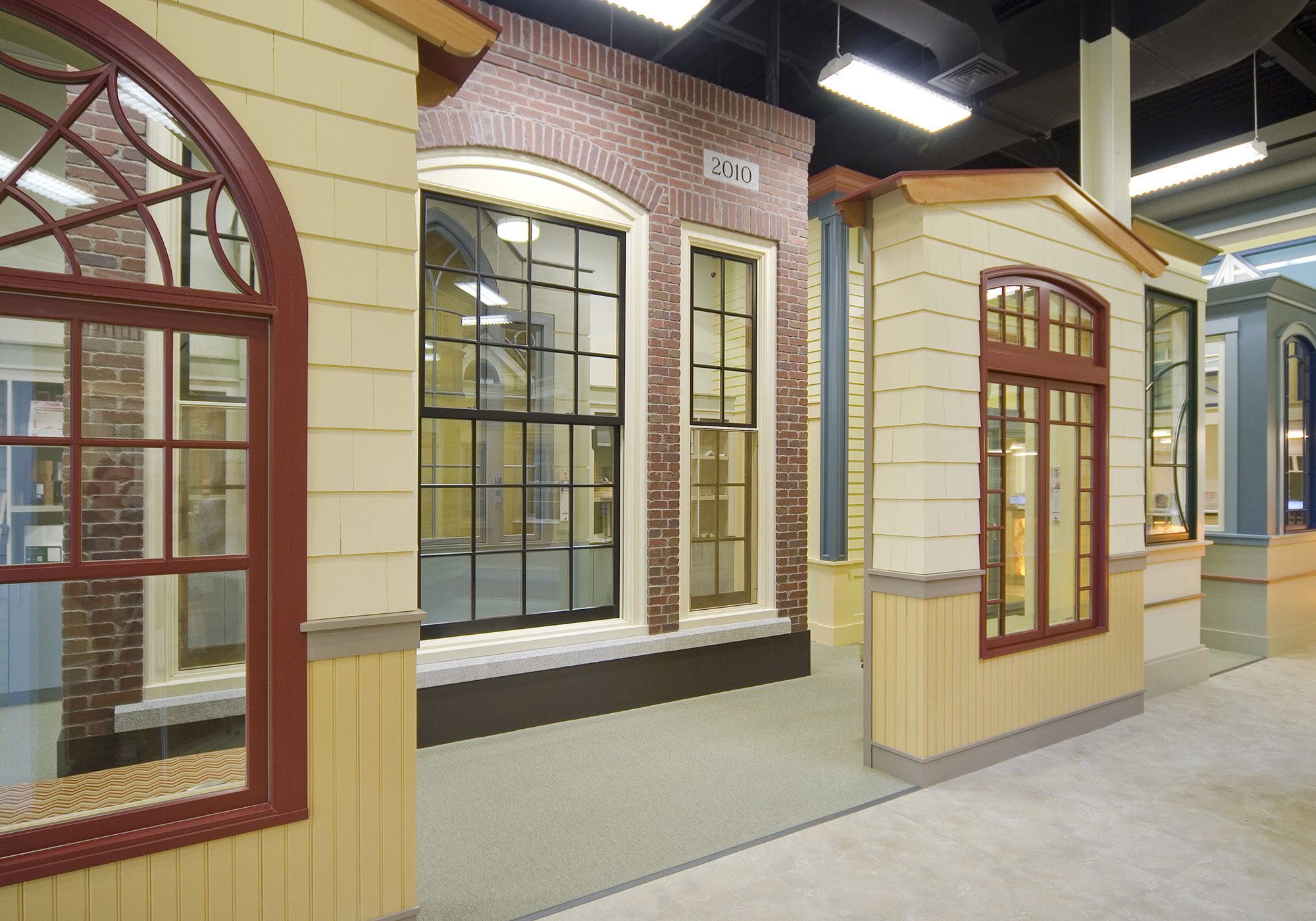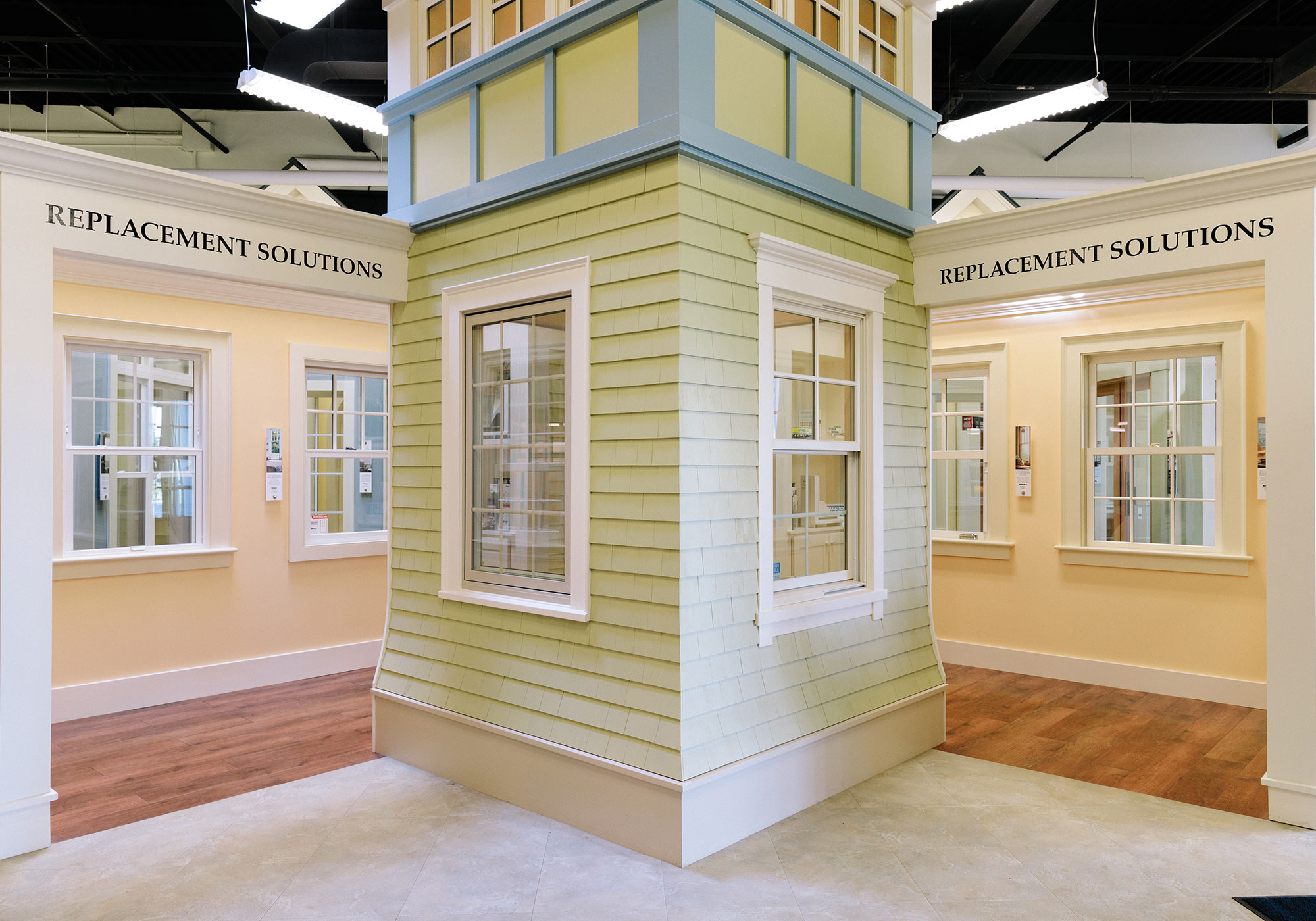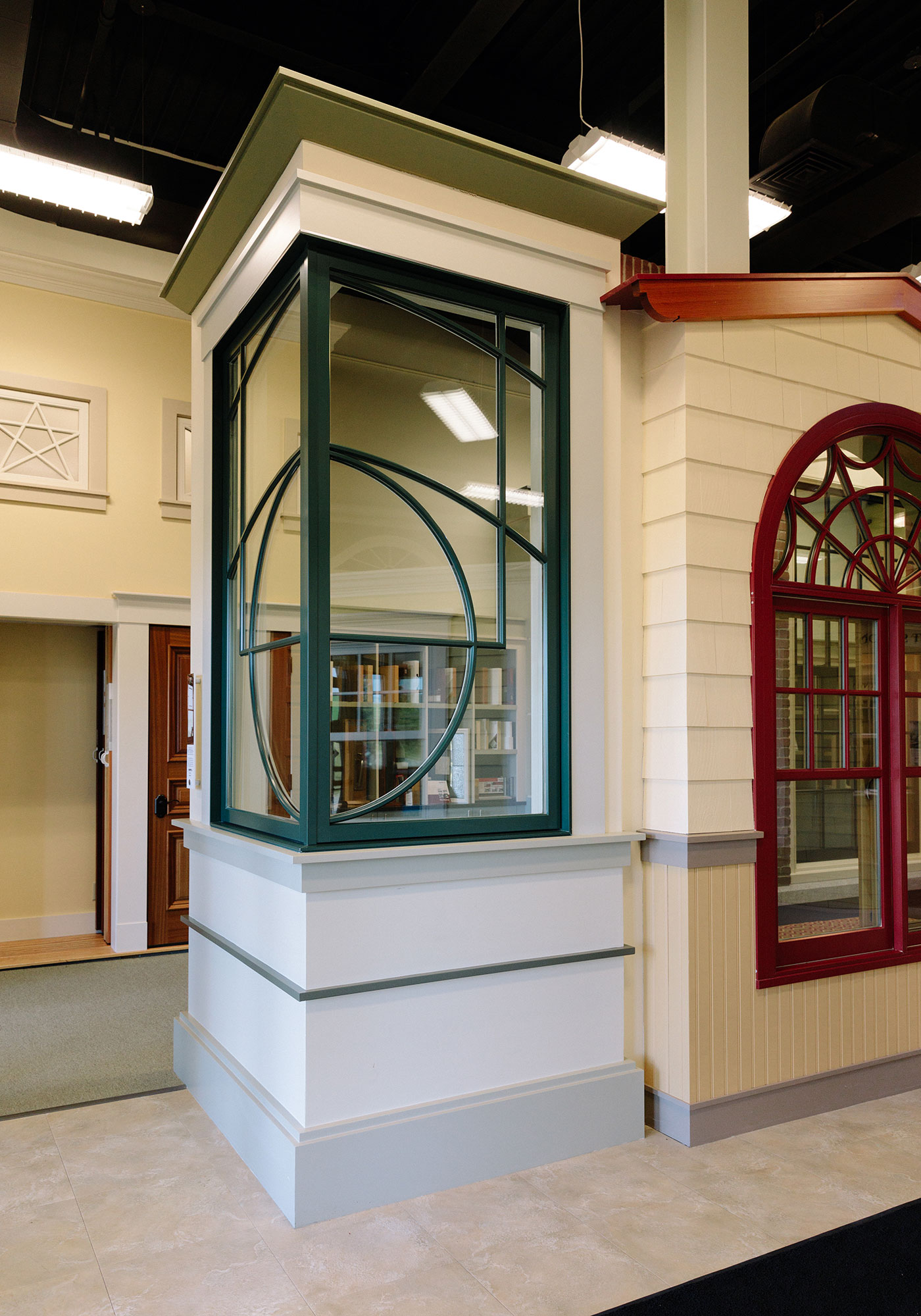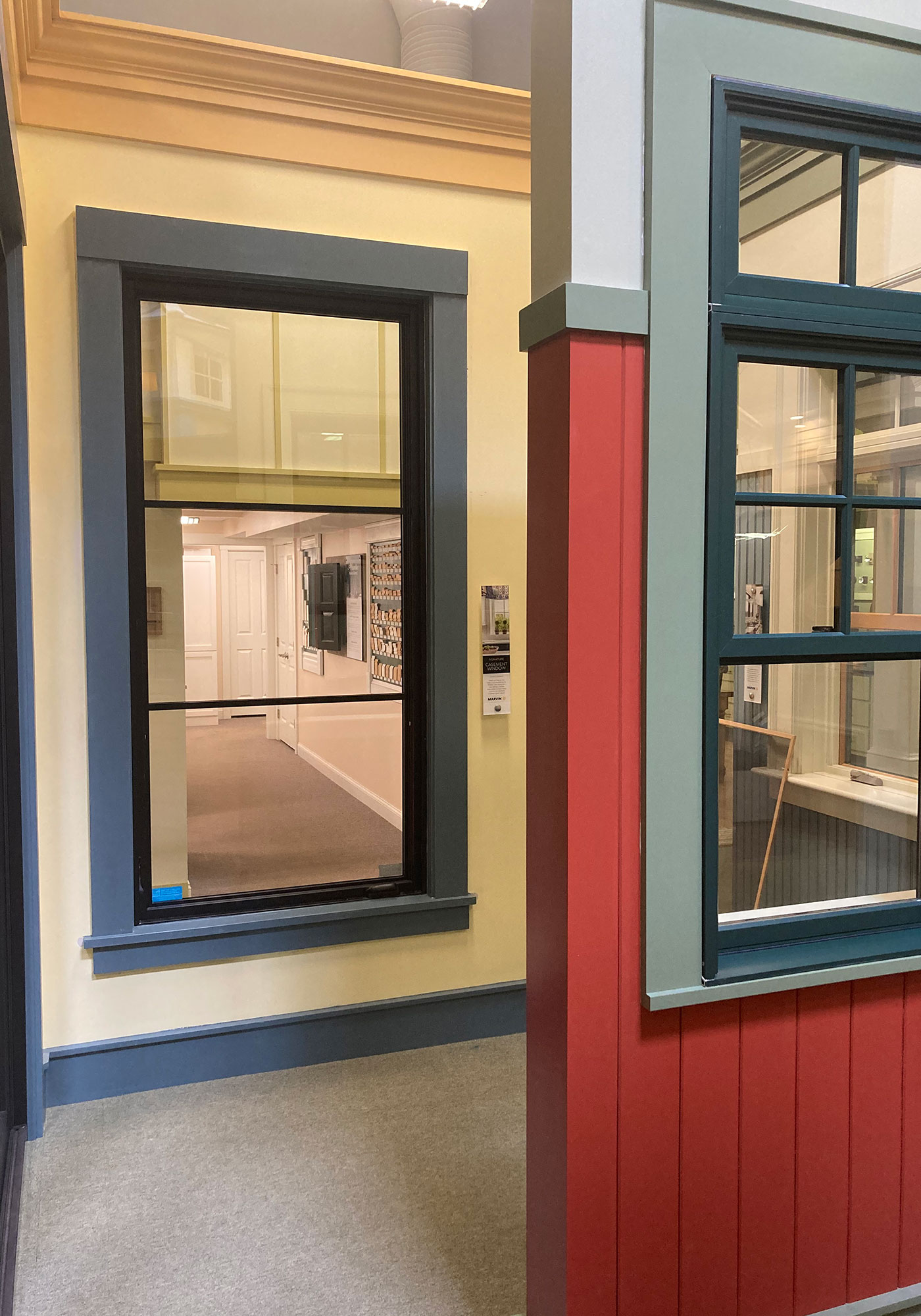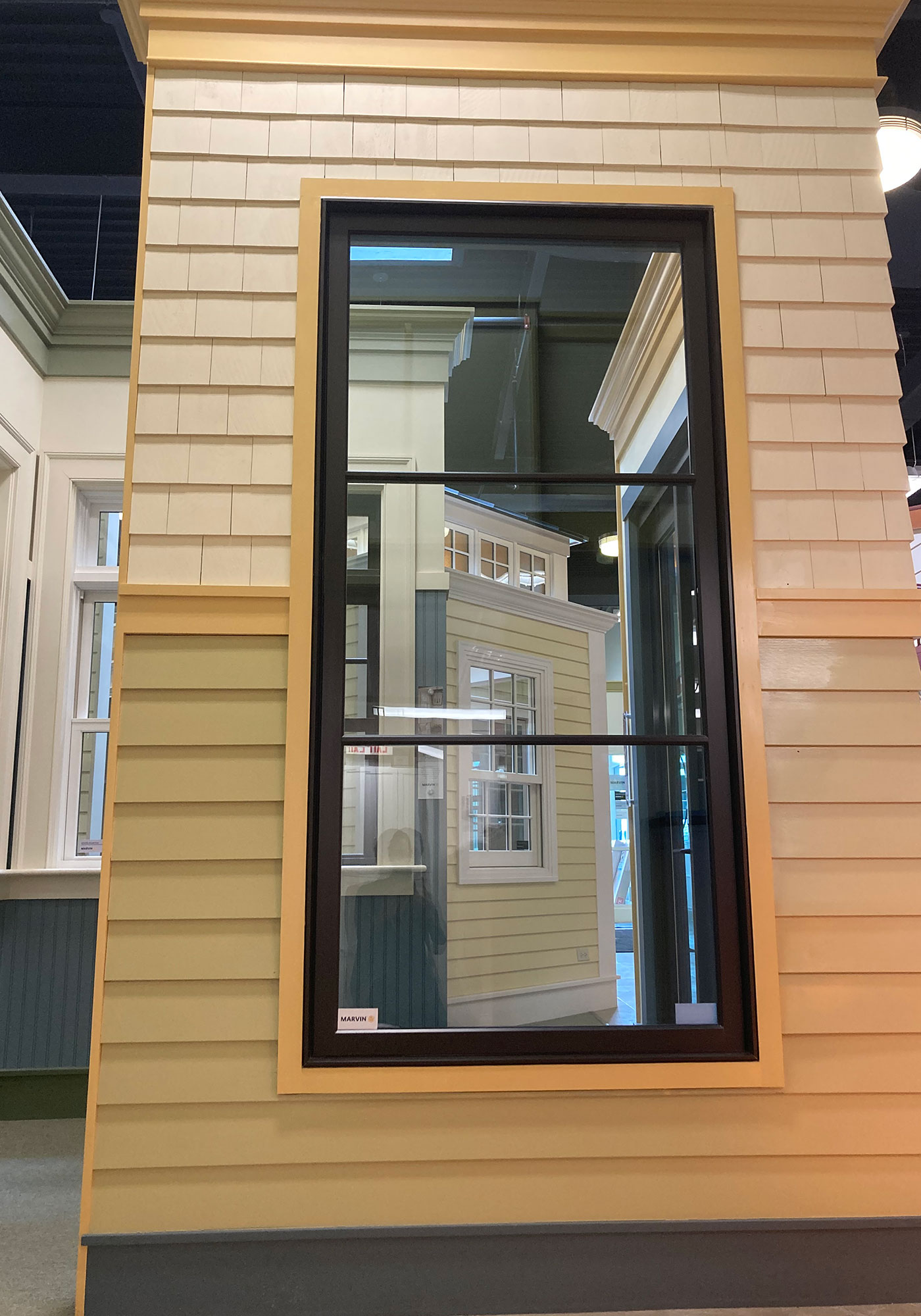 Eldredge Lumber & Hardware
Eldredge Lumber has been serving southern Maine and New Hampshire since 1937, offering a wide array of building and home products to contractors and consumers.

Visit Eldredge Lumber & Hardware